Our software enables you to set up Price Alerts for stocks. These Price Alerts will be displayed not only visually in the charts, but are also listed in the Price Alerts Window. Once the selected price is reached, the Price Alerts Window will pop up to alert you visually and you can additionally enable sound alerts. You can add Notes to your Price Alerts as well as an expiration date and time. In addition to that, you can share them with fellow traders.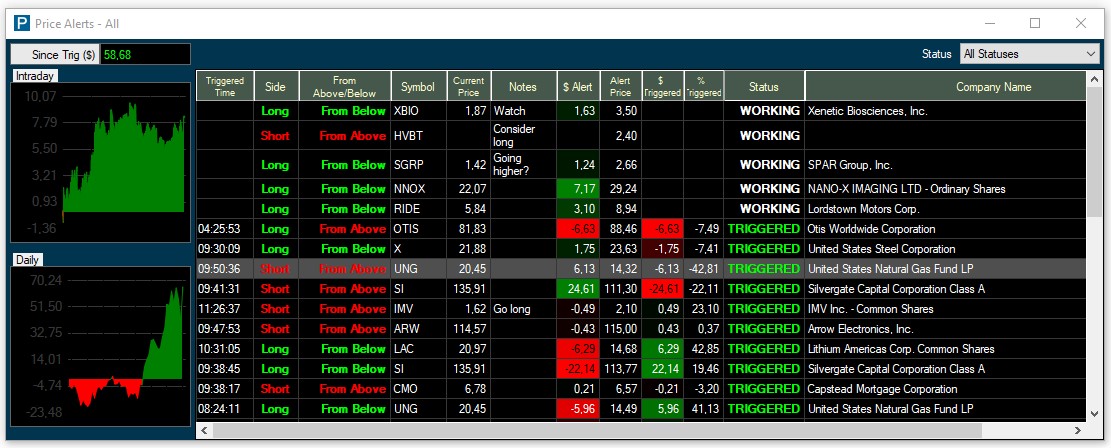 To open a new Price Alerts Window, go to the Toolbar, select New, and then Price Alerts Window.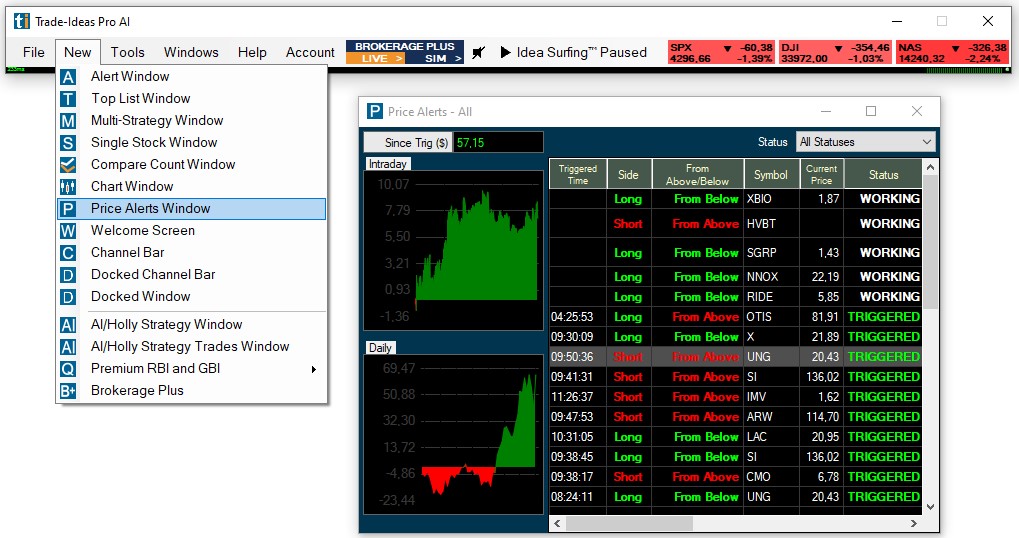 The right-click Menu provides access to all the features of the Price Alerts Window.