Newest Release
Real-Time Stock Racing
(Patent Pending)
Our Stock Racing technology is a brand new visual perspective on scanning the market. Welcome to the future of stock scanning and Trade Ideas is the only company offering this exceptionally powerful tool.
Trade Ideas News
The next generation of $0 commission trading is here!
Trade Ideas connects directly to your ETRADE account for $0 commission trading with our Brokerage Plus portfolio management module. Manage your $0 commission trades, ETRADE portfolio, even automate your trading strategies or use the AI.
New & Noteworthy
Recent Awards and Recognition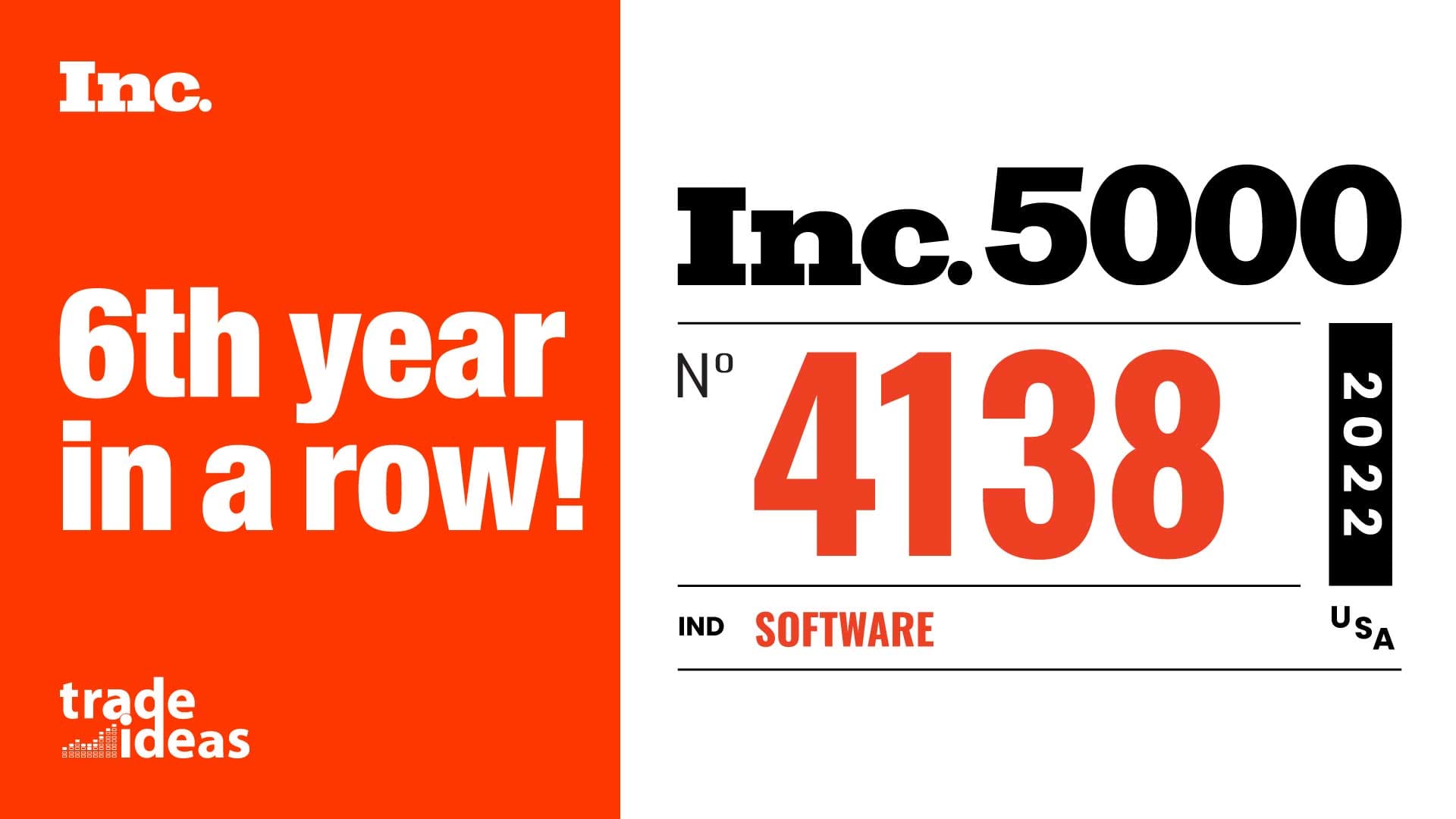 Inc. magazine has revealed that Trade Ideas is No. 4138 on its annual Inc. 5000 list, the most prestigious ranking of the nation's fastest-growing private companies...Read full article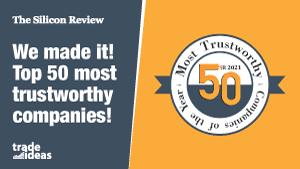 The individual investors in the market today are at odds. They need real-time decision support and risk management to make informed decisions while trading equity... Read full article
The most advanced investing tools
Helping all levels of investors make better market decisions
Trade Ideas software helps traders find the best setups in the market right now. Looking to test the waters with Trade Ideas? Ready to harness the power of AI, or better manage your clients money at a professional level? We have you covered with user levels for everyone.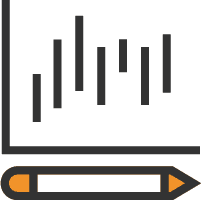 Simulated Trading
Simulated Trading is now available with both Standard and Premium subscriptions. Gain confidence and learn how to take action in the markets.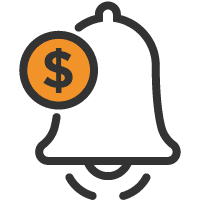 Get Our New TI Swing Picks for $17/ Month
Get Trade Ideas' new ALERT index newsletter, giving you 5 new trade ideas in your inbox from our model portfolio every Monday to help make better market decisions.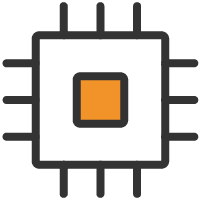 Artificial Intelligence
A.I. powered automated trading is here! When you activate a Trade Ideas Premium subscription you'll have the power of Holly the A.I. available to manage your trading cycle.
Leading brokers and partners use Trade Ideas technology, shouldn't you?

The IBKR integration offers trading and portfolio management with low-cost trades directly from Trade Ideas.
Click below to learn more about our integration with Interactive Brokers.
Interactive Brokers is not affiliated with Trade-Ideas and does not endorse or recommend any information or advice provided by Trade-Ideas.
Live from the DTTW trading floor! TRADERS with 40+ years of combined trading experience trade real money for real profits, and sometimes loss. Our multi-million dollar TV studio broadcasts the first and only professional Trading Show on YouTube Live.
Click below to learn more and save 15% off Trade Ideas












If you're just getting started with online trading, Trade Ideas provides the education, practice, and support you need to become a successful self-directed investor. All Trade Ideas subscriptions include unlimited access to the live Trading Room Community, educational courses, and real-time Simulated Trading.
Even if you've been trading online for years, the tools and resources included in a Trade Ideas subscription enable you to improve your skills and have more confidence in your strategies. The ability to tweak and optimize using the event based backtester, the OddsMaker, and custom formulas mean there are no limits to the strategies you can employ. And, following the AI's trades will get you into more profitable opportunities.
Investors who are confident in their risk tolerance discipline and strategy refinement can enter the world of trading automation with Trade Ideas. The Brokerage Plus module connects to participating brokers enabling traders to autotrade their own optimized strategies or the AI's trades. From one-click trading to fully automatic AI portfolio management, no other market intelligence platform delivers the flexibility and customization of Trade Ideas.
Artificial Intelligence backed by a team of highly skilled trading experts
Established in 2003, Trade Ideas LLC caters to investors, traders, and market professionals in over 65 countries. Leading online brokerages license Trade Ideas proprietary technology for their premium trading platforms. We have fully automated trading available through Interactive Brokers.